Sometimes the best laid plans go awry and today mine sure did! I put great northern beans in the slow cooker this morning with a little turkey ham, salt, pepper, garlic, and green onion. They turned out fine, though still slightly firmer than we like. The cornbread, though, was a disaster!
Generally I make cornbread from scratch but tonight I used a mix I've never tried before (someone gave it to us and I didn't want it to go to waste) and although I followed the directions, the resulting product was less than satisfactory. It was very thin and heavy, too sweet, and had a strong and unpleasant powdered milk flavor.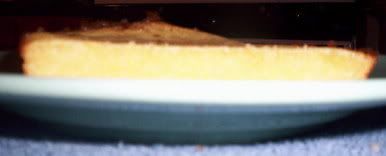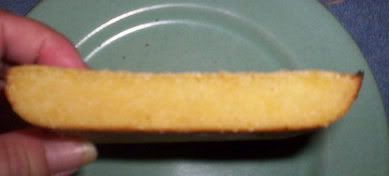 I thought that the flavor of the beans and turkey ham might overshadow it if the cornbread was broken up and put in the bowl of beans, but that didn't happen. Instead, the beans tasted like the yucky cornbread. So, my plan to have leftover cornbread to use in a later meal of chicken and cornbread dressing has to change a little.
We'll still have that meal tomorrow night but I'll get up early in the morning and make cornbread before it gets hot outside. The meal will still be good, I'm sure but I hate having to make another batch of cornbread for it. Oh well, at least I have everything to do it!