I decided to make My Way Wings (and legs) a slightly different way today and get a few pictures of the process.
Rather than fry the chicken in oil and butter, I baked it in my small convection oven at 300 degrees for 20 minutes.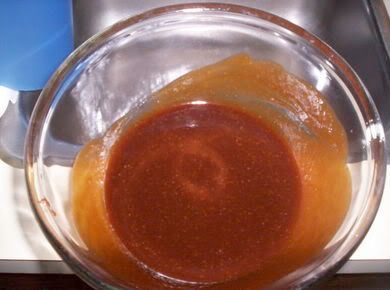 I removed the chicken, rolled each piece in the sauce, coating it well, then put it in a very shallow baking pan and put it back in the oven.
The chicken was cooked for about 20 more minutes alternating between the bake setting and the broil setting. When the timer went off after the 20 minute period, I let the chicken sit in the oven for another 15 minutes.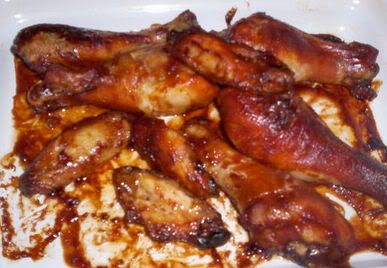 And they're beautiful, savory, and quite flavorful..not to mention messy!