I made some excellent chili for dinner (but we ate it for lunch today) and it was so easy and quick to prepare.
I browned turkey breakfast sausage in a skillet with a little water and when the sausage was cooked, I added a can of mild Rotel, a can of diced tomatoes, 1/2 cup of cooked black beans, and a small can of tomato sauce. To that I added 2 chopped green onions, tops and all, chili powder, cilantro, crushed red pepper, garlic powder and freshly ground black pepper. I let the stuff simmer for about an hour then served it topped with some shredded Colby Jack cheese.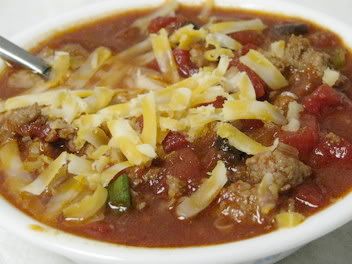 And today my sons and I drove to a nearby town to visit the graves of my daughters, Alison and Alyssa. Alyssa died prior to their birth in 1987 and it was 11 years ago today that Alison died in her sleep. This was a hard and long day for the three of us but it was good to be together. I got a few pictures to share.
The three of us in front of DH's office before we headed to the cemetery. From the left, there's Jon, me and Jeremy.
Jon, outside the restaurant where we ate lunch
Jeremy, outside the restaurant. Incidentally, I think this is the only picture of my oldest where he looks like a 'redneck'. ;)
Closeup of Jon reading in the car
Closeup of Jeremy while talking to me
So there you have it - pictures taken today of me and my sons. They're both handsome keepers!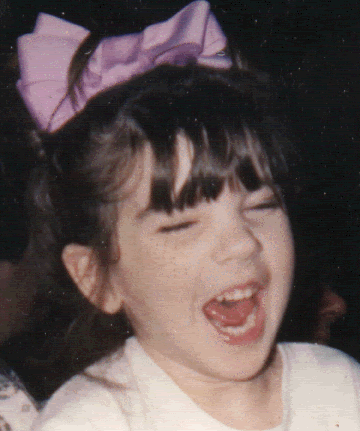 And just so y'all will know the face of one of the precious ones we visited today, here's Alison. I still love and miss you, Ali...