I've received email and DMs from people on twitter asking if I'd post pictures of the
breakfast meatballs
so I made a batch tonight and here they are.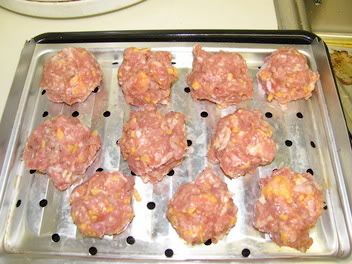 These are the meatballs before they're cooked
And here are some after they've come out of the oven. They're piping hot and ready to eat!
The recipe makes about 30 smallish meatballs which can be eaten with utensils or fingers.