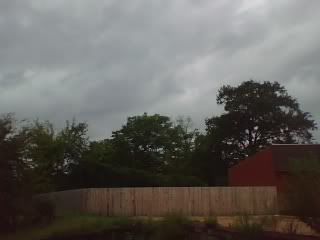 We woke up to a very overcast morning. The clouds from what's left of Hurricane Ike are really rolling in and they're moving incredibly fast. We've had a little rain but not much and if it continues at this speed we won't have a lot of rain, I don't think.
We have a customer in our waiting room right now from
Bridge City
in Orange County. He says his home there has 9 feet of water in it! He isn't sure when they'll be able to go back home but it will be at least a couple of days. 9 feet of water! I can't imagine going through flooding like that and I hope I never find out just what that's like.