We're so close to having vegetables just flooding us! Unfortunately, it looks as though just as some plants are about to really come in well, others aren't going to make it. The squash plants that have been producing the bad squash don't appear to be improving at all and the plant that produced the almost ripe Sweet 100s I blogged about a few days ago doesn't look like it's going to survive, either. In fact, most of the container vegetables on that side of the yard look bad but the container vegetables on the other side look fine. Hmmmmm
Anyway, here are a few pictures of what I see today in our planting tables...

Tiny zucchini on the vine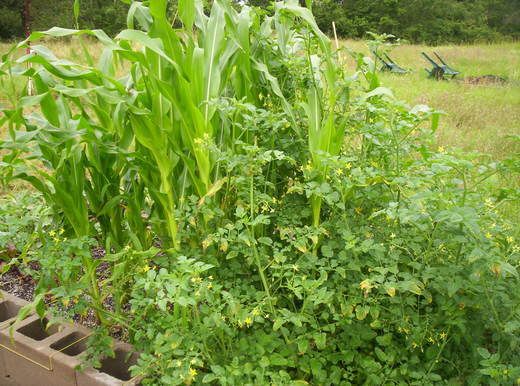 Sweet 100 tomatoes and corn in a planting table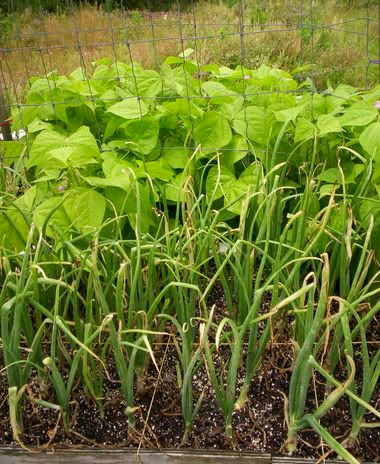 Onions and peas, looking so good!

Close up of a green bean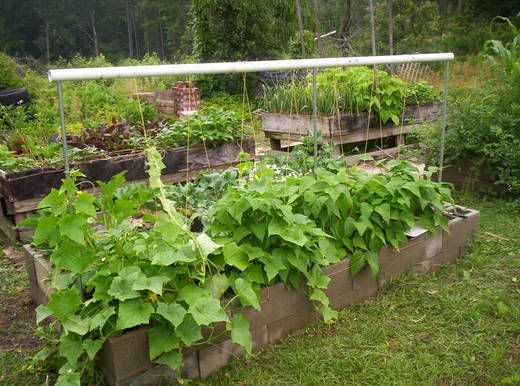 A longer shot of the beds

Fat Mean Beans!!

Very tiny cucumbers - look close and you can see them!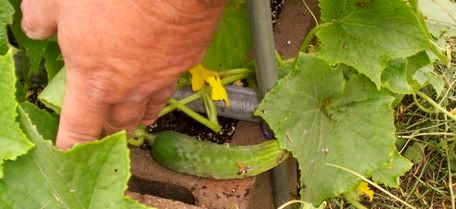 A nice cucumber, soon to be headed to our dinner table

Very tiny butternut squash
As a side note, tonight's dinner wasn't too exciting. We had fried chicken from the local grocery deli. I hate to admit it, but they have the best fried chicken in this one horse town.