I finally got some of the pictures back from my oldest son's wedding. I still need to scan pictures of the rehearsal dinner but I'll go ahead and share some of the the photos now. And there are so many pictures it's going to take me awhile to go through them all and decide which ones to share here so I'll post a few pictures every once in awhile. I don't want y'all getting wedding picture overload!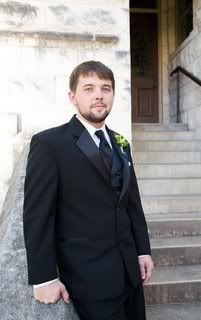 This is Jeremy, my son, on the church steps
And here's Lydia, his beloved, on those steps
And the happy couple on the steps. Aren't they beautiful? The people, not the steps!
And another of the newlyweds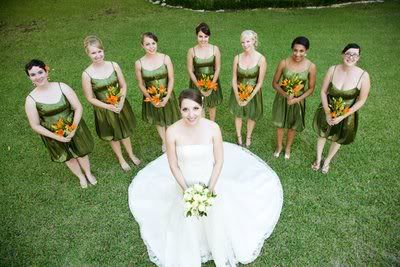 The bride and her 'girls'
The groom and his 'boys' - the young man in the front to your far right, is my other son, Jon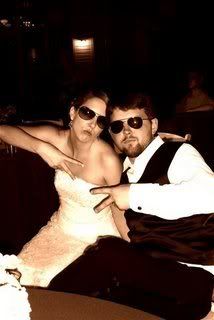 The bride and groom playing around at the reception
That's it for now. I'll try to share some more tomorrow or the next day.